Inside the
Never Despair Studios
As the name suggests, we will always find a way to help and have built a reputation for always going the extra mile to meet deadlines no matter how tight. With everything under one roof, from the creative design studio bouncing to the sounds of the jukebox, the production team discussing the latest project to large format printers, digital and litho presses whirring away, you need go nowhere else.
Meet our
ROCKING team!
With a design studio boasting over 80 years of combined design experience and a production team with even more knowledge, we know how to create the most eye catching and cost effective solutions for your projects. If you've got a new project you'd like to discuss, then why not come and meet us?
Kevin Thrussell
Account Director
Clive Stewart
Creative Director
Mary Van Der Beek
Account Manager
Graeme Hedley
Digital Services
Vicky Gordine
Web Manager & Designer
Maxine Healy
Graphic Designer
Kerri Robinson
Designer & Social Media
Mike Cuff
Admin Executive
Don't just take
our word for it
The PD Group are a natural extension of the Vue marketing team. Their expert detailed knowledge of every aspect of our cinemas means they are super efficient, speedy and accurate. We rely on the team at PD for highly effective branded communications across all channels. Our teams love working together and PD are also experts in working with our other Vue agencies. Highly dependable and always good value for money, they are an invaluable part of the marketing department, and never bat an eyelid when we chuck them a curveball or madcap brief which is much appreciated and a lot of fun!
Shona Gold - Vue Cinemas, Group Director of Brand & Marketing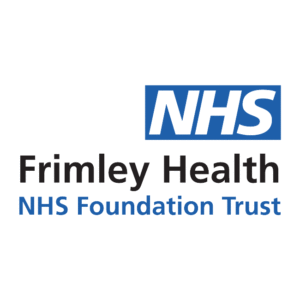 I have worked with the PD Group for many years, as they have produced our InTouch magazine, and other various pieces of work as required. We have always received a very professional service, and the team have always delivered everything to the highest standard within the timescales that were needed, offering an outstanding service and competitive pricing.
Sarah Waldron - Frimley Health NHS Foundation Trust
The PD Group are a fast, reliable and trusted extension of our team. We couldn't do without them! They stay up to date with our brand guidelines and new products which requires less briefing time and faster execution.
Lisa O'Keeffe – Targus, Head of Marketing Engagement, EMEA
I've worked with the PDG team for almost 10 years, across multiple companies for everything from branded merchandise, nationwide engagement packages to bespoke Experiential work. They have always been brilliant to work with, providing ideas, innovative approaches, meeting unrealistic deadlines most of the time and having the patience of saints in constantly changing projects!! I'd recommend them to anyone who needed a top team to deliver over and above every time.
Jon Morgan - Disrupt, Head of Retail